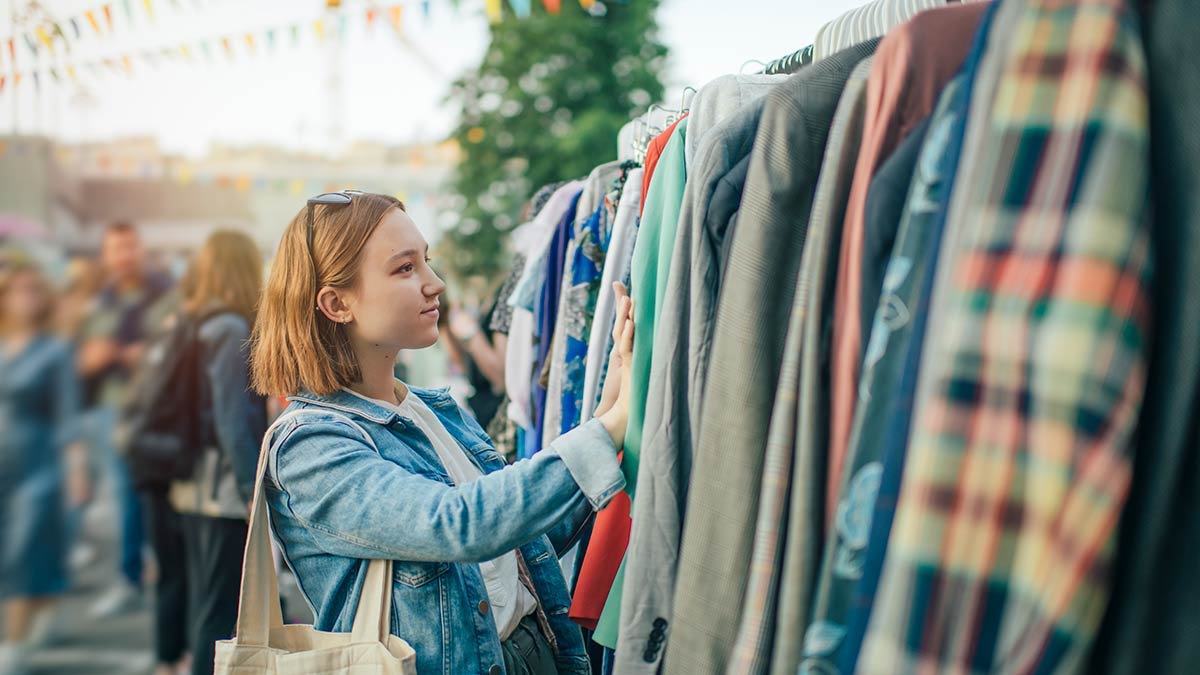 Ways to make sustainable fashion the true MVP of your wardrobe
In 2018, the Environmental Protection Agency estimated that 11.3 million tonnes of textile waste ended up in landfills. Methane, a greenhouse gas, is released when clothes and other waste decompose, and landfills are the third-largest source of methane emissions in the United States, according to the EPA. Materials also break down at different rates. For example, polyester, which accounted for 52% of global fiber production in 2018, can take decades to break down.
So, rather than throwing away your clothes, sell them, donate them or recycle them.
If the clothes are in good condition, pass them on to your friends and family members. Or donate it to a church or charities such as Goodwill and the Salvation Army.
If you want to make money, consider selling them. Online consignment stores, such as thredUP and The RealReal, will sell your clothes for you and give you a discount. At The RealReal, you can expect to get anywhere from 30-85% off the item's sale price, depending on what it is and how much it costs. On thredUp, this range is 3-80%. Or, you can sell them yourself on peer-to-peer platforms such as Depop, Mercari, and Poshmark, all of which take a smaller discount, usually between 10-20%, depending on the platform. Right now, you can sign up for free on Facebook Marketplace.
And, while you probably can't put your clothes on the curb like your other upcycles, it is possible to upcycle textiles.
"Some brands, such as ADIDAS and H&M, also offer recycling programs with consumer incentives," says Whitehurst.
ADIDAS invites customers to ship unwanted clothing and shoes to the company for resale or reuse. In return, customers get points in the company's Creators Club loyalty program and discount vouchers. At H&M, you can bring unwanted textiles to the store, return them at checkout and receive a thank you coupon to use on your next H&M purchase.
You can also search for textile recycling centers in your community through Earth911 which allows you to search by postcode.