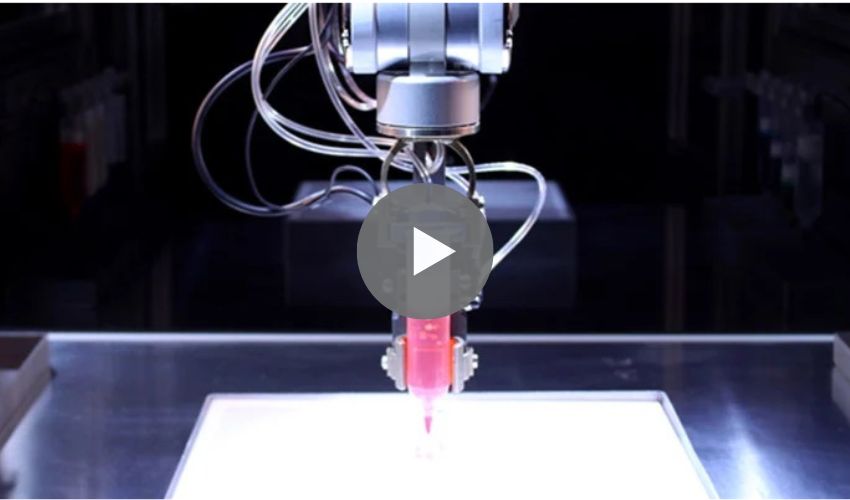 Top 5 Videos: The Future of Bioprinting in Medicine
It's the special time of the week again and you know what that means! Like every Sunday, we bring you the latest and exciting news from the world of 3D printing. We start with a video that takes a look at the future of bioprinting in the medical sector. Then you can take a look at Stratasys' all-new J850 TechStyle, which was created for the high-end fashion industry. Next you will see Vaude's recyclable backpack made with a 3D printed suspension system and after that you will find out which software is best for 3D modeling. Finally, we conclude this week's Top 5 with an interesting video on creating a skeleton model for hospitals and universities. Don't forget to tell us which video you liked the most and have a nice Sunday!
Top 1: The future of bioprinting in medicine
Additive manufacturing has already proven to be of great use to the medical sector. As time passes and technologies become more and more advanced, medical scientists continue to discover more and more ways to use bioprinting and are working on new projects that show great promise for use in the future.
Top 2: AM meets fashion
The Israeli-American company Stratasys has revolutionized the 3D printing market since the very beginning and offers several AM machines for various sectors. By unveiling its brand new 3D printer, the J850 TechStyle, the company has taken a step into brand new territory for additive manufacturing. Aimed at the fashion industry and the world of haute couture, the new machine is intended to allow designers to print on different garments and fabrics, and therefore offer new perspectives in design. To demonstrate the capabilities of its new solution, the 3D printing giant teamed up with several fashion specialists who, using the machine, designed the SSYS 2Y22 REFLECTION collection. Composed of seven pieces, it will be presented at Milan Design Week, alongside the J850 TechStyle.
Top 3: The Novum 3D backpack
For several years, more and more everyday objects have been 3D printed. Whether it's vases, glasses or even shoes, additive manufacturing is increasingly part of our daily lives. Last February, the German company Vaude unveiled its latest 3D printing application: a 3D printed backpack. Called Novum 3D, it was designed from TPU, a material that offers comfort, aesthetics and above all durability. Fully recyclable, Novum 3D is assembled in Germany and is intended to promote the circular economy.
Top 4: The best 3D modeling software
Which 3D software is best suited for additive printing of car parts? What is the most suitable for modeling jewelry? The choice of 3D printable parts is vast, so it's not really easy to determine which software is the best for the 3D modeling process. The innovative Photocentric Additive software was jointly developed by Photocentric and CoreTechnologie. How exactly the software works, you will find out in the video.
Top 5: The 3D Printed Skeleton Model
As we already mentioned earlier, the ways to use 3D printing in the medical sector are becoming more and more numerous. Whether it's prostheses, dental applications or even 3D printed organs, the possibilities seem to have limits. In this latest video, you will see, step by step, how a 3D printed model of a human skeleton is made for use in universities and hospitals.
What do you think of the use of bioprinting in medicine? Let us know in a comment below or on our LinkedIn, Facebookand Twitter pages! Don't forget to sign up for our free weekly newsletter here, the latest 3D printing news straight to your inbox! You can also find all our videos on our Youtube channel.