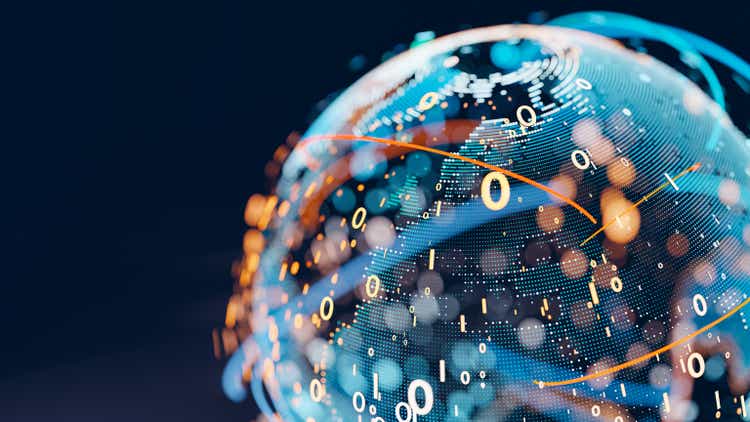 Snowflake leads software stocks higher as risk appetite returns (NYSE:SNOW)
Snowflake (NYSE:SNOW) shares rose nearly 6% on Wednesday, dragging cloud computing stocks higher as investors appeared to return to risk sentiment after a lukewarm start to the month.
The Frank Slootman-led Snowflake (SNOW) veered 5.5% to $161.75, a day after investment firm BTIG downgraded the data warehousing company, noting a drop in recent field checks. The reduction was also the result of cloud hyperscalers such as Microsoft (NASDAQ: MSFT), Amazon (AMZN) and Google (GOOG) (GOOGL) experiencing a deceleration in growth in the second quarter.
Analyst Gray Powell downgraded his rating on Snowflake (SNOW) to Neutral on Buy, noting that customer spending intentions are still "solid", but not as good as they were a while ago. six to twelve months. He added that some customers may seek to shift spending to competitors, such as Databricks, to cut costs.
DataDog (NASDAQ: DDOG) shares rose nearly 5% as investors await the company's second quarter results tomorrow.
A group of analysts expects Datadog (DDOG) to earn 15 cents per share on $381.28 million, up 63.3% year-over-year. Datadog previously guided sales between $376 million and $380 million, with non-GAAP operating profit between $49 million and $53 million and non-GAAP profit between 13 and 15 million. cents per share.
Several other software stocks rose on Wednesday, including Microsoft (MSFT), Workday (NASDAQ:WDAY), Adobe (ADBE) and Intuit (INTU) which all gained 1.5% or more.
Monday.com (MNDY), Salesforce (CRM) and Oracle (ORCL), led by a 10% gain on monday.com.
Last month, investment firm Baird began covering Snowflake (SNOW), calling it a leader in "next-gen data".