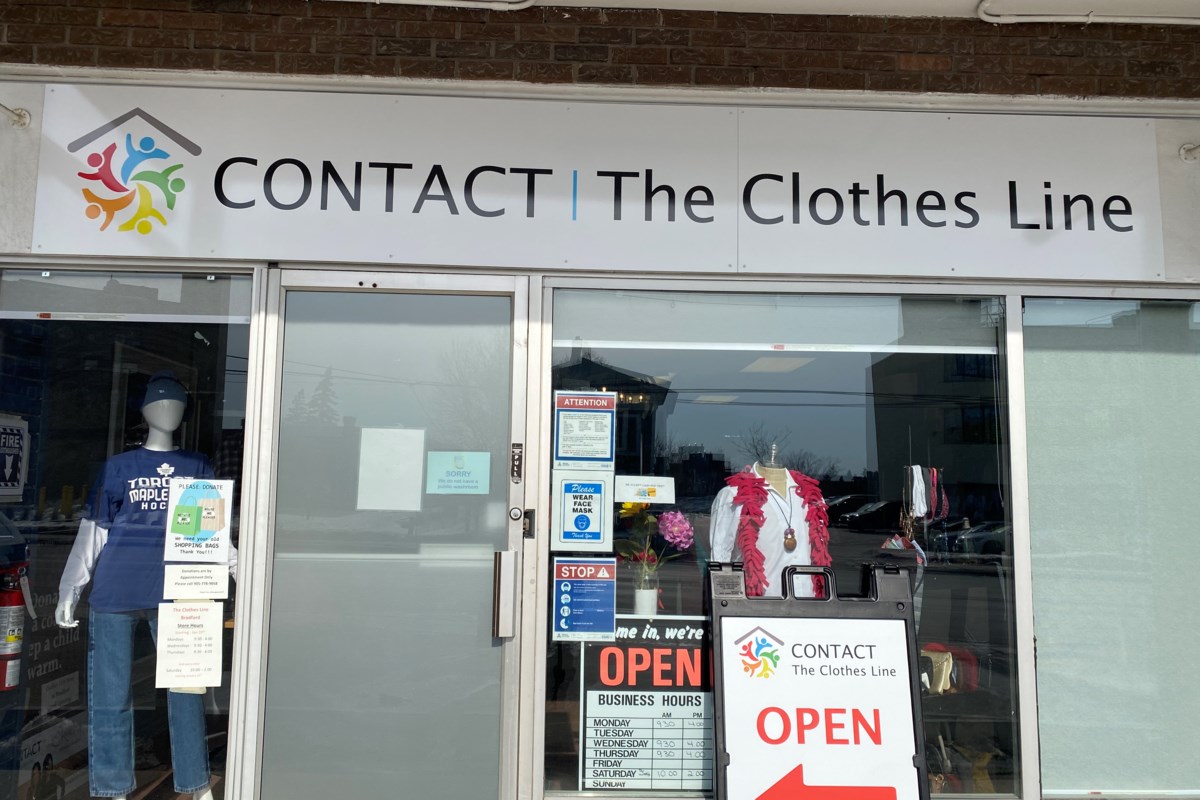 Secondhand shopping at Bradford Clothes Line helps community members in need (10 photos)
The Clothes Line thrift store is run by volunteers and helps keep textiles out of landfills with proceeds supporting community programs
It's been a few months since secondhand store, The Clothes Line opened in Bradford, and so far it has been well received by the community, with many donations, increased opening hours and customers faithful.
With more time spent at home last year due to the pandemic, Simcoe County residents have had plenty of time to empty their closets, leading to a 144% increase in recycling and e-waste since then. 2019.
This is where places like local thrift store The Clothes Line serve as a place for residents to bring in their unwanted goods.
The Clothes Line is located in Alliston, with a second location in Bradford, which opened last fall.
CONTACT Community Services has been in operation in South Simcoe for 40 years, providing employment and housing services in addition to free clothing for those in need at The Clothes Line store.
The store is run by community volunteers who volunteer their time throughout the week to sort clothes, ring in sales and help customers. proceeds will be used to support CONTACT Community Services and its charitable programming.
"We're really hoping to attract more volunteers, we want people from all walks of life who are looking to get that experience and have that sense of community," said Emily McIntosh, CONTACT's chief executive.
McIntosh says the Bradford store has been well received so far by shoppers and donors.
"It's a really special community," she said.
Year-to-date sales for the Bradford store are $1,650 (as of Feb. 11), "and they're still going up," McIntosh said.
So far, around 250 shoppers have passed through the store, 25% of which are repeat customers.
"So people obviously like what they see," McIntosh said. "We change inventory frequently."
More recently, the store has added a small cloakroom in the back, for those who want to try out their finds before buying.
The store works with local residents to help redirect unwanted clothing and small household items from the landfill by reselling them at prices affordable to people of all economic backgrounds. Donated items that cannot be put in the store are recycled, which also generates revenue for the organization.
"It allows us to maintain that stock quality in the store while avoiding landfill," McIntosh said.
McIntosh hopes to see more shoppers in the store as word spreads in the community about it and its goal.
"We want to generate a lot of interest," said McIntosh, who says there's a lot of value in buying "pre-loved" second-hand items.
"We encourage everyone to Marie-Kondo in your home, and only keep the things that give you joy and allow others to derive joy from those other rooms," she said. "The more money this store generates, it just means the more people we can help locally, which is an amazing feeling."
Another reason to shop second-hand, she says, is affordability. Racks can often be found with brand new items, sometimes brand names, with tags still attached.
"It allows people to derive that joy when otherwise they couldn't if everything always has to be new," she said.
The store is planning its first spring fashion show in June, featuring mystery models wearing some of the donated items, "which is really fun," McIntosh said.
The clothing line also offers free clothing and household items to anyone in need of assistance or going through a financially difficult time, allowing them to buy what they need.
The clothing line is located at 95 Holland St. W., Unit #2, adjacent to the CONTACT Employment Services office (which provides free assistance and mentoring to local job seekers in finding meaningful employment).
The store is open every Monday, Wednesday and Thursday from 9:30 a.m. to 4 p.m. and every other Saturday from 10 a.m. to 2 p.m.
For more information, visit their website here.