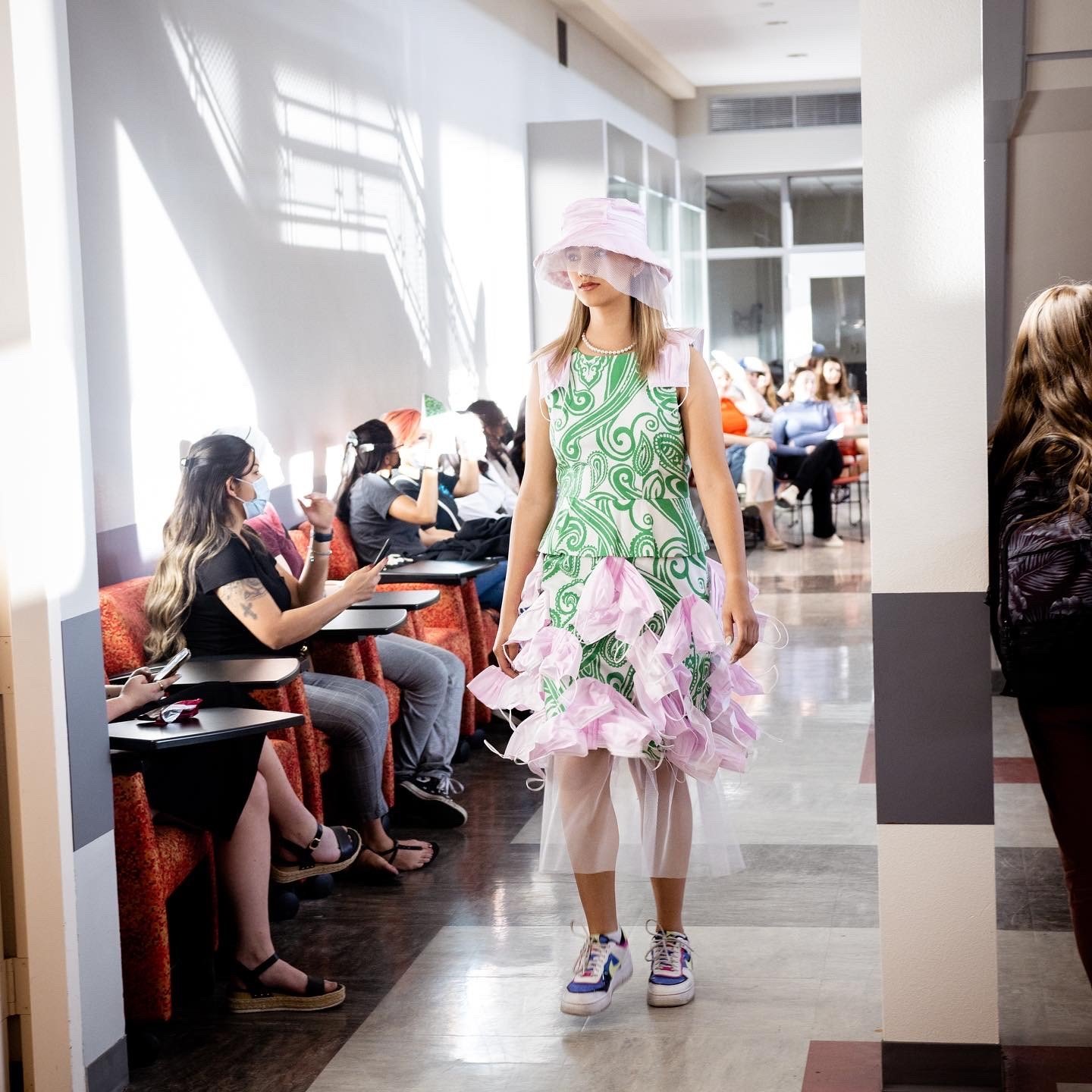 NMSU Fashion Show Highlights Creations by Student Designers
By Mike Cook
Nearly two dozen students from New Mexico State University's Fashion Merchandising and Design program took part in the Aggie Fashion Club's 2022 Sustainable Met Gala fashion show, held on April 7 at the Corbett Center.
"We had 20 models, including some designers wearing their own designs," said Assistant Professor Kelley Coffeen, who leads the Fashion Merchandising and Design program.
"Our students either focus on fashion design or fashion merchandising," Coffeen said. "This annual event brings these two groups together. This show requires special event planning, marketing, styling, choreography and, of course, fashion design. It was a lot of effort and success.
The event was open to the public.
The NMSU Fashion Merchandising and Design program "focuses on the various aspects of the fashion industry," according to the program's website. It includes courses in garment construction and design, textile science, fashion merchandising and promotion, with supporting courses in art, accounting, business administration, communication, marketing and management.
"I had so much fun being part of this fashion show because the last time we had the opportunity to lead it I was a freshman and now I'm a senior, which brings lots of nostalgia and excitement," said Lara Alvarez, one of the models in the show, a fashion merchandising and design student and Coffeen's assistant. "I'm glad I had the chance to plan this event and I hope that the next generations will continue to make this new tradition that we are trying to bring to NMSU," added Alvarez.