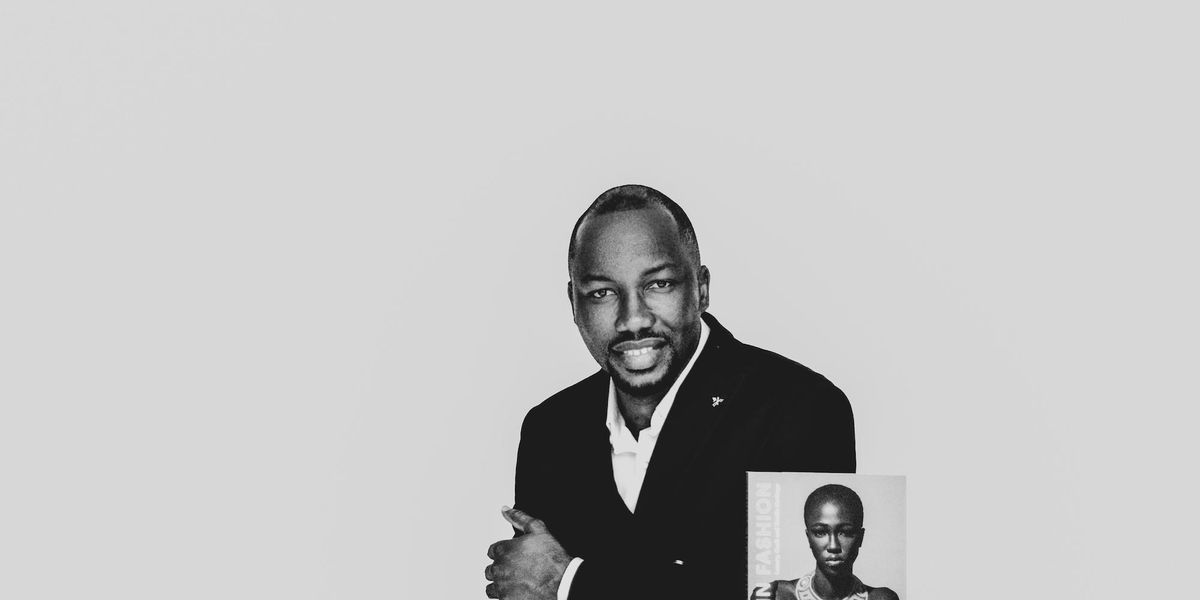 Meet the Ghanaian author documenting the history of African designers
For years, major highlights of the African fashion industry went undocumented – missing the mark for a much younger generation of people looking for information to reference for research purposes. However, books focusing on African fashion, like Kenneth Kweku NimoAfrica In Fashion: luxury, craftsmanship and textile heritage, surface and document leading African designers of the past, present and future.
Ken Kweku Nimo is a Ghanaian-born, South African-based fashion writer and researcher who has been hugely influenced by the continent's vast and immersive cultural scenes. He obtained a first degree in economics and statistics, before starting a fashion-related business, then establishing a digital store where he served schools and other institutions.
Seeking more challenging feats, Nimo went on to do his honors in a research-based fashion program, Fashion Merchandising at the then LISOF, now called STADIO. Since then he has worked in fashion spaces like luxury flagship store Luminance and menswear brand Odrin. Working in these spaces – and seeing stark disparities between stocked international brands and local brands – Nimo asked questions that led him further in his studies, where he earned a master's degree in fashion design from the University of Johannesburg.
Now Nimo is using these experiences, her degree, fashion knowledge and observance, to help us understand, beyond the reins of academia, the inept happenings of the African fashion industry, through her book , Africa In Fashion: luxury, craftsmanship and textile heritage.
OkAfrica talked to him about his journey in fashion, why it was important for him to publish this book, what he found during his research, and more.
Photos courtesy of Kweku Nimo
How did this journey start for you?
Between the time I spent in these flagship stores and the individual brands, I met a lot of designers in South Africa. I will visit their studios and hire them. After completing my painstaking dissertation, I took it upon myself to understand what made these brands unique and why they could command this kind of value. Along the way, I went to Cape Town, where I visited local designers to collect data. I will sit down with them, ask very relevant questions and record. Unbeknownst to me, I was gathering data for the book.
Just as I was logging off in 2020, I was in conversation with one of the designers, Lezanne Viviers, who has a brand called Livestock workshop. I told him that I was thinking of making a book and that I was thinking of archiving it in a way. And she said, "That's it!" I doubted it for a moment, and she asked "who else?" That's when I started imagining the idea. Synopsis sent to publishers and agents and it just started.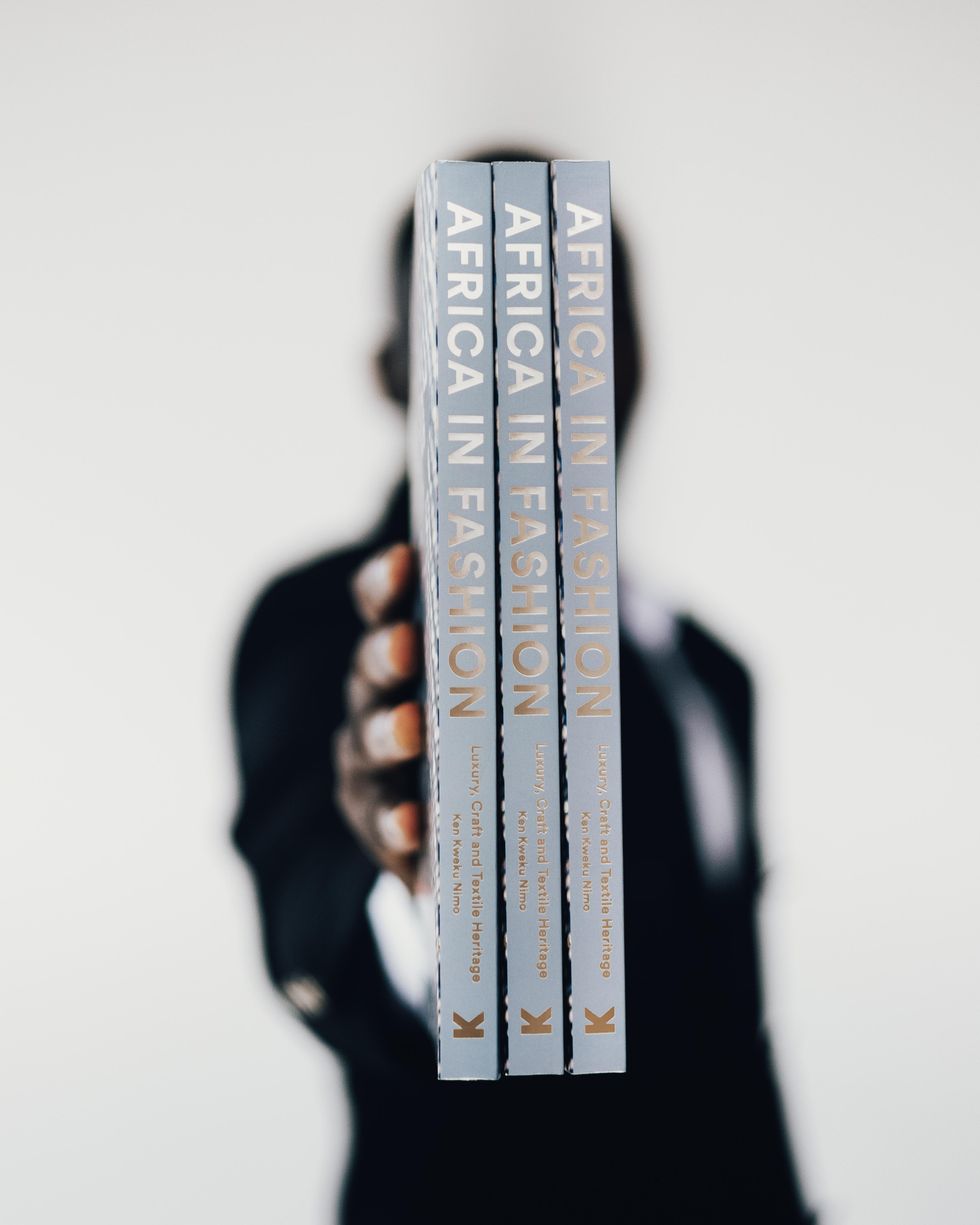 Photos courtesy of Kweku Nimo
If we bought the book, which designers would we find?
The book is an attempt to reach into the history of African fashion, and also to capture the contemporary scene. I did it in an interesting way. For example, with the history of African fashion, the reader is not subjected to a chronological analysis of the history of African fashion, but to what I call the vectors that have shaped the history of fashion African. I touched [slave] transatlantic and trans-Saharan trade. I talked about globalization, colonization and culture. For me, these are four of the most important elements that have shaped African history, and that makes for very interesting reading.
I also talked about the contemporary designer scene contextualized by the evolution of 21st century African fashion. I try to find the creators who shaped African fashion from the first days of independence. Some of the names I talked about were Shade Thomas-Fahm, Alphadi, Kofi Ansah, and all those legends and luminaries who established an identity for African fashion.
I touched on textiles, their stories and origins, many of which are barely explored. Even the jewelry and embellishments, before topping it off with works by contemporary designers that are making waves around the world. I called them the new wave of African designers like Lukhanyo Mdingi, Thebe Magugu, Tokyo James, Maison ARTC, Adama Paris, Bubu Ogisi, Mmuso Maxwell, Christie Brown, and many others. To be honest, it was almost impossible to capture so many of these brands in one volume.
What were the things you considered about these brands before contacting them?
I started with a long list, and the main criteria I looked at was global impact. After all, the book is meant to be an inspirational book capable of propelling the next generation of designers. They must see each other there. Brands need to be visible enough to do something unique, and those brands are where they are because they're doing something unique.
I also looked at "stability". You would see that some of these brands might not make the headlines. But they have stood the test of time. So it was important for me to document the brands that have been around for a while. If you read past books on African fashion, you will see that some of the brands featured are no longer active or in the public domain.
We also considered brands that weren't just here in Africa, but identified with us on other continents and were displaced for whatever reason. For example, Imane operates from Paris, T-Michal is based in Norway, Mimi Plange is based in New York, and much more.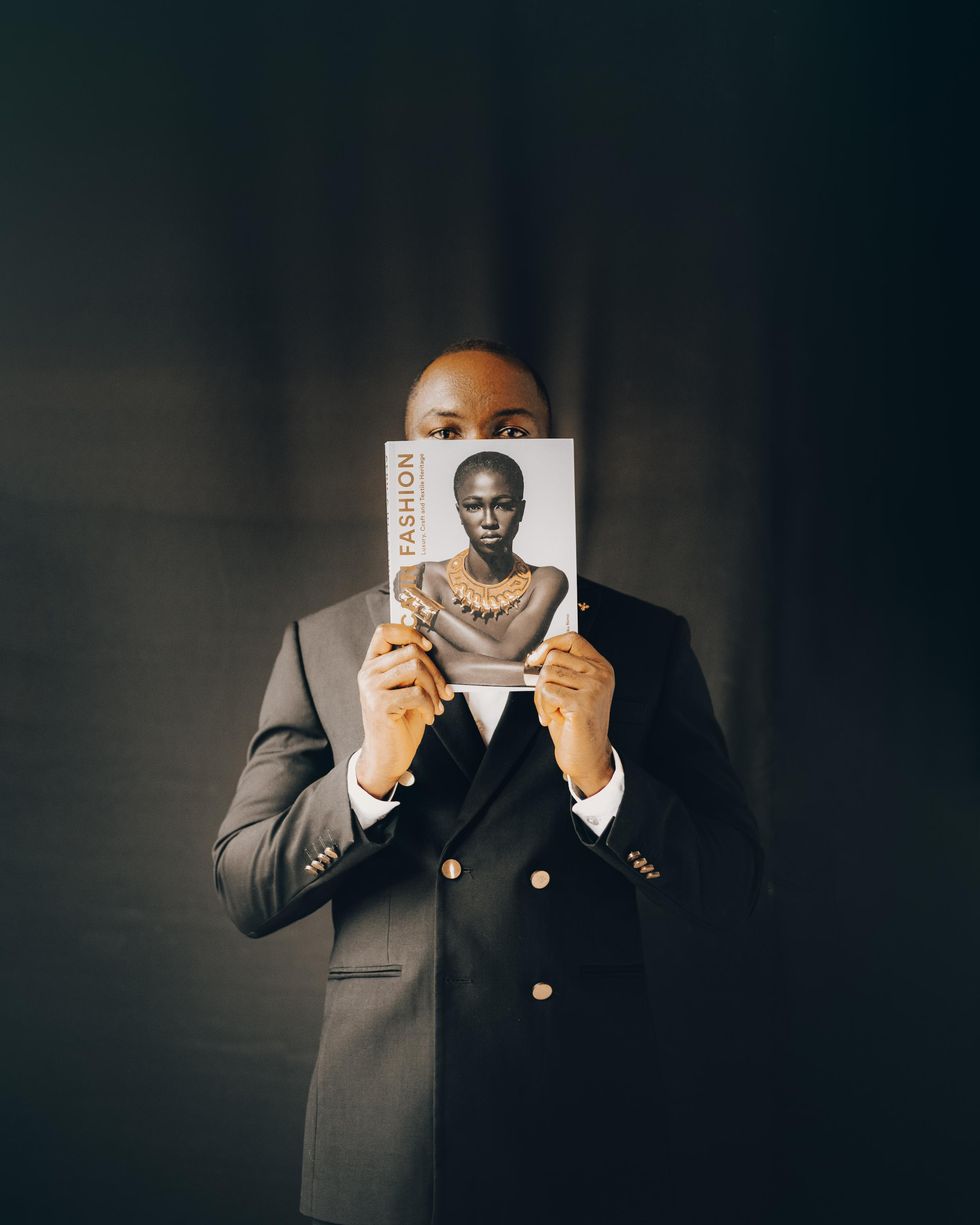 Photos courtesy of Kweku Nimo
It is very interesting that you refer to some previous books on African fashion. If you were asked what differentiates yours from others that have existed before, how would you answer?
This book delves into the voice of the designer. It's theirs. There is part of the African fashion industry from my point of view, then there is theirs. You listen to these designers. I allowed them to literally appropriate the book. The book takes you behind the glamor of what they do. For example, Adèle Dejak does not hold back any barrels and castigates creators who want African creations to always look like "cheap cheerios". She used that term. This book is a book that literally allows them to speak directly to readers. That's what sets it apart.
This book also tries to give a holistic view not only of their operations, but also of the contemporary African fashion scene. We talked about the economics of the industry and its impact, emerging issues like retail and all about how the African fashion industry is shaping up.
What do you hope this book does?

I want this book to be on the shelves of as many fashion schools and institutions around the world as possible. I want young aspiring African designers in Africa and the Diaspora to watch this book and see themselves at the stage and beyond where most of these designers profiled in this book have gone.
I can't wait to do other books on fashion and more broadly on African culture, which is very largely underrepresented in literature.
From articles on your site
Related articles on the web