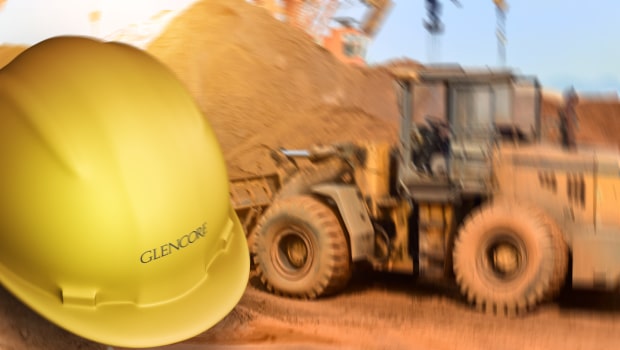 London close: Shares mixed as inflation fears creep in
London stocks closed in a mixed state on Monday, with the leading index in positive territory, supported by strong performance from the mining sector.
The FTSE 100 ended the session up 0.72% to 7,146.85, while the FTSE 250 was 0.22% lower at 22,487.47.
The British pound held its head just above the waterline, last trading up 0.01% against the dollar to $ 1.3616, and advancing 0.03% against the euro at € 1.1769.
"The mood in the markets is subdued following the excitement felt last week," said Equiti Capital market analyst David Madden.
"Traders are sitting on the sidelines today as they still don't know what to make of last Friday's US jobs report.
"The non-farm payroll headline was very disappointing, as only 194,000 jobs were created last month, and that was a huge shortfall from the 500,000 economists were expecting. "
Madden added that at the same time, the unemployment rate fell from 5.2% to 4.8%, which was the lowest level since the start of the Covid-19 pandemic.
Earlier today, the head of the Bank of England called for more infrastructure investment in the UK, saying the central bank would have a "very difficult job" to deal with inflation.
In an interview with the Yorkshire PostAndrew Bailey said investment in the UK has been "quite low" for some time now and support for digital, transport and climate infrastructure will help the economy grow.
The economic recovery still had some way to go, but unemployment had probably already peaked, he added.
On inflation, Bailey said the BoE must prevent inflation from setting in, which he said would be "obviously very damaging".
"Obviously I'm concerned about inflation above target," he told the newspaper.
"Unfortunately if you look at our latest forecast it's going to go higher I'm afraid. As Governor of the Bank of England I would prefer it wasn't there.
"But this is a very unusual time for us and what I would say is we have to manage our way through these times."
In equities, miners were in the green as metal prices rose, with Anglo-American up 5.2%, Antofagasta up 4.18%, Glencore in front of 3.29%, BHP 3.21% firmer, and Rio Tinto 3.49% higher.
Lumber, iron ore, coal and crude are all hitting long-term highs today, highlighting how the commodities space seems to offer the greatest area of ​​opportunity at one time. where markets appear threatened due to soaring inflation and the potential for monetary tightening, "said IG market analyst Joshua Mahony.
"Inflation appears to be there for a while, and therefore the ability to obtain long physical assets seems an attractive game at a time when traders are questioning the stability of the markets.
"It's no surprise to see commodity-focused stocks ahead of the winners of the FTSE 350, with the UK FTSE 100 outperforming many of its continental European counterparts thanks to its high contingency of mining stocks."
Somewhere else, AstraZeneca rose 1.28% after he said his cocktail of antibodies to fight Covid-19 achieved a "statistically significant reduction" in virus or death in a Phase 3 trial.
Investment platform Hargreaves lansdown gained 4.28% after Morgan stanley improved equities at "equal weight" to "underweight".
"With the UK yield curve steepening further and comments from the Bank of England suggesting a growing hawkish trend, we are seeing positive revision risks related to net interest income," he said. .
"The main headwinds on platform and stock market prices, and the normalization of trading volumes persist, but we are shifting to equal weight due to the rise in short-term rates. "
XP Power traded up 3.4% after saying that the "strong" momentum in first half order intake accelerated in the third quarter, with orders up 87% at constant exchange rates and by 73% as shown, to £ 97.2million.
On the other hand, beverage machine Britvic was reduced by 4.87% by downgrading to "sector performance" from "outperformance" to RBC Capital Markets.
Supermarket retailers were also under pressure, with Ocado down 3.63% and Tesco lose 1.9%.
Apart from the FTSE 350, Asos shares fell 13.41% after the online fashion retailer said in a surprise announcement that chief executive Nick Beighton was stepping down as he warned of profits.
Market movers
FTSE 100 (UKX) 7 146.85 0.72%
FTSE 250 (MCX) 22,487.47 -0.22%
techMARK (TASX) 4,543.56 0.26%