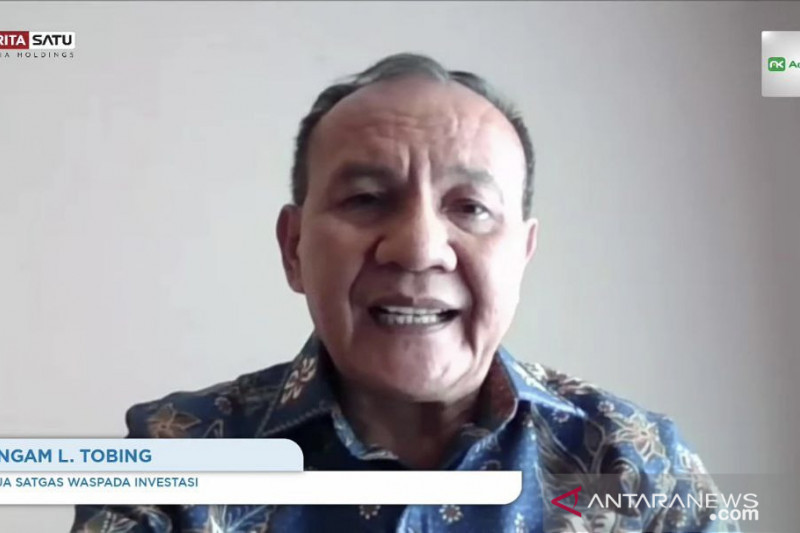 Illegal online lenders operate outside the financial services system: OJK
Jakarta (ANTARA) – Illegal online loan providers are not part of the recognized national financial services system, the Finance Services Authority's (OJK) Investment Alert Task Force said.
"These illegal online loan providers are outside of reputable financial services institutions. For example, can we call the moneylenders in traditional markets who suddenly texted us legitimate financial service providers? Certainly not, "Head of Investment Alert Task Force of the OJK, Tongam L Tobing, said during an online discussion in Jakarta on Friday.
Institutions are only recognized as financial service providers if they are registered in the OJK system, which ensures that all recognized institutions are properly organized as public companies with transparent sources of capital and full permits, infrastructures and systems, he said.
"We do not recognize illegal loan providers as legitimate financial service providers," he said.
Illegal loan providers abuse victims desperately in need of quick money and resort to loan application, Tobing said. Illegal loan providers then charge unreasonable interest rates, high fees, unlimited penalties, and often intimidate borrowers, he added.
Related news: Police chief reveals modus operandi on fraudulent online loans
Illegal loan providers always violate their agreement with borrowers, he said. For example, they only transfer 600 thousand rupees of the agreed 1 million rupees to borrowers, then unilaterally increase the agreed 0.5 percent interest to 3 percent and change the loan term from 10 days to 7 days, he said.
"This is extortion and fraud, and it is clear that the illegal online loan providers are not financial service providers, but criminal syndicates of theirs," warned Tobing.
In addition to taking action against rampant illegal lenders, Tobing urged authorities to improve financial literacy and educate the public.
"We have found that the illicit loan providers are taking advantage of the lack of financial literacy and knowledge of the public and their financial troubles and their urgent need for quick cash, so we should tackle this problem thoroughly from the illicit services to the public," Tobing said.
Related News: Public Losses From Illegal Investment Reach Rp117 Trillion: OJK