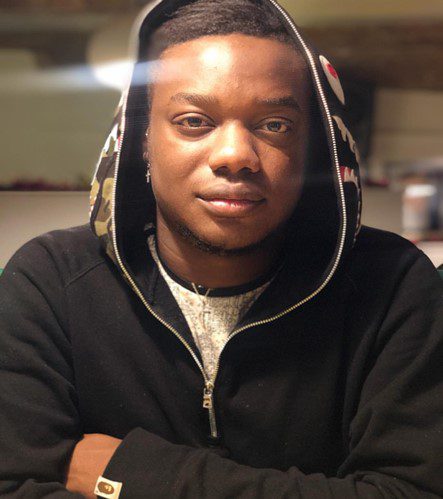 How Kola Tytler plans to disrupt the sneaker industry
According to recent studies, there are over 4,300 footwear companies in the Italian footwear industry. Operating in this sector as a leading figure, dropout, a company specializing in the sale of limited edition sneakers, as well as streetwear, founded in 2018 by Kola Tytler, an interesting person with a diverse range of interests and talents. This article explores his plans for securing a legacy in the sneaker industry.
Who is Kola Tytler?
Kola Tytler is a doctor and entrepreneur. The 27-year-old currently works for the NHS and is busy completing an MBA at the University of Birmingham. dropout, was created in 2018 and launched it to become a leading figure in the Italian and European fashion, streetwear and sneaker scene. dropout has a store in central Milan, Italy, as well as an online store that ships worldwide. The company promises that their sneakers and streetwear are 100% authentic. Kola claims the company's revenue topped seven digits, with the Milan store hosting more than 50,000 people and the dropoutmilano.com website seeing more than one million visitors in 2020 and 2021.
Kola plans to preserve the legacy of dropping out in the sneaker industry in two ways, namely by using a crowdfunding campaign and by using the HypeAnalyzer program.
crowdfunding campaign for dropouts
The launch of a campaign on Mamacrowd, an Italian crowdfunding platform, is expected to engage customers and dropout supporters in the business. Equity crowdfunding is a method that startups or start-ups can use to gain more capital. This method sees companies selling the company's securities to potential investors. For dropouts, their capital objective is between € 300K and € 500K at a pre-money valuation of € 1.5M. The campaign was launched on October 7, 2021 and these funds are expected to be used to expand the point of sale, improve the online store and dropout® brand products.
These funds will also be used to explore other business avenues. Kola has expressed interest in starting pop-up shops, but also in sustainability. According to the United Nations Sustainable Fashion Alliance, the fashion industry is the second largest consumer of water and is also responsible for 8-10% of global carbon emissions. These emissions total more than those from international flights and maritime transport combined. To counter these statistics, Kola is interested in the second-hand market to reduce the carbon footprint of the fashion industry.
The HypeAnalyzer program
dropout uses a technical analysis software tool developed by the dropout team, named the HypeAnalzyer program (patented in Italy with SIAE registration). This tool is used for the aftermarket evaluation of sneakers. dropout uses the tool (which has a free interface on the website and iOS app) to track and manage activities, such as sneakers accepted on consignment, prices, discounts as well as the positioning of items in storefronts . The ultimate use of the tool is to track and compare sneakers to determine which ones have the best resale potential in the future. Dropout co-founder and CTO Stefano Zeppieri says logging is an important part of the business. Zepperi says, "This increases consumer loyalty and allows us to obtain rare products without the need for an investment of resources."
The tool also makes it possible to shed light so that the products chosen to be put on sale, or displayed, interest the public. In addition, the abandonment record system is automated and digital. This allows customers to track products on sale as well as their pending payments. Customers also have the option of communicating with seconded staff directly from the website and iOS app.
Take-out
The sneaker industry, in Italy and around the world, is extremely competitive and has little space to establish a successful business. To propel a business towards success, innovation and originality are essential. the stall has these characteristics, which makes it attractive to potential investors.